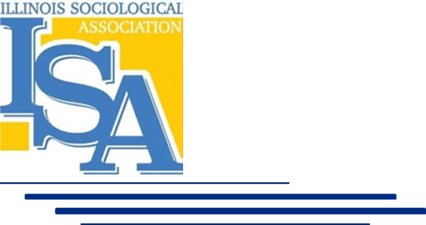 Join the Illinois Sociological Association!
If you are interested in joining and supporting a group of like-minded people whose research, teaching, careers, and community engagement develops or applies the sociological perspective, you are in the right place. A membership in the ISA allows you to register for and attend our annual conference (at no additional cost) and grants you opportunities to be introduced to and learn about the work of social scientists in the state and region.
Current Annual Membership Fees:
Faculty/Professional: $35

Student: $15
Those who plan to attend the 2023 conference should submit the membership form and pay membership dues by October 25th.
How to Join
Whether you are joining the ISA for the first time or you are here to renew your membership, follow the two-step process below:
Step 1: Submit Membership Form
To apply for membership, complete the Membership Form below. Once this form has been submitted, follow the instructions for "Step 2" to pay the membership fee and complete the membership process.
Step 2: Pay Membership Fee
Membership fees are currently being collected by a sponsor of this year's ISA conference: Eastern Illinois University's School of Extended Learning. This academic organization serves as a clearing house for conference funds. Click on the link below and follow the instructions to pay the appropriate membership fee (faculty/professional or student).
Questions or Issues?
If you have any questions about or issues with the membership process, please click here to contact us by email. We are happy to provide you with assistance or answer any questions your may have.