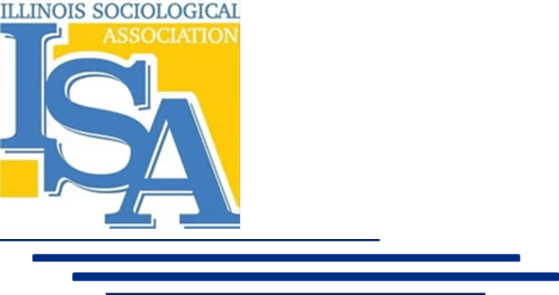 Why join the Illinois Sociological Association?
Members of the ISA receive:
The opportunity to attend and participate in the Association's annual conference

Opportunities to share information about their research, teaching, and community service

A quarterly newsletter providing information about the work of sociologists in the state as well as upcoming events

A voice in ISA governance

An invitation to become an official officer (cabinet member) of the Illinois Sociological Association

The benefits of belonging to a group of like-minded sociologists dedicated to sustaining our tradition of service to community and the academy
Who we are and what we do
The Illinois Sociological Association is the statewide association of and for faculty, students, and practitioners of sociology in the state of Illinois. We foster community among and provide support to those whose research, teaching, careers, and community engagement develops or applies the sociological perspective.
You can learn more about us and the work of our members in our most recent newsletter here:
News & Announcements
Our 2023 conference is scheduled for Friday, November 3rd at Eastern Illinois University (Charleston, IL). You can find out more here. Check back soon for our forthcoming Call for Abstracts and Proposals (coming soon). We hope to see you in Charleston in November!
Call for Research Summaries
ISA Members: Does your research take place outside of the United States? If so, we want to hear about it! In our most recent newsletter (available here), we featured some of the important in-state and local community work of our members. In our forthcoming Spring Newsletter we plan to feature the international interests and global reach of our member's research. If your research involves the study of a society (or societies) other than the United States, contact Wade Smith (ISA President) at wpsmith@eiu.edu to discuss this unique opportunity to inform others about the important research you are conducting. We look forward to hearing from you and spotlighting your work in our forthcoming newsletter.